Understanding Your Pacemaker or Defibrillator - Hayes 9781935395553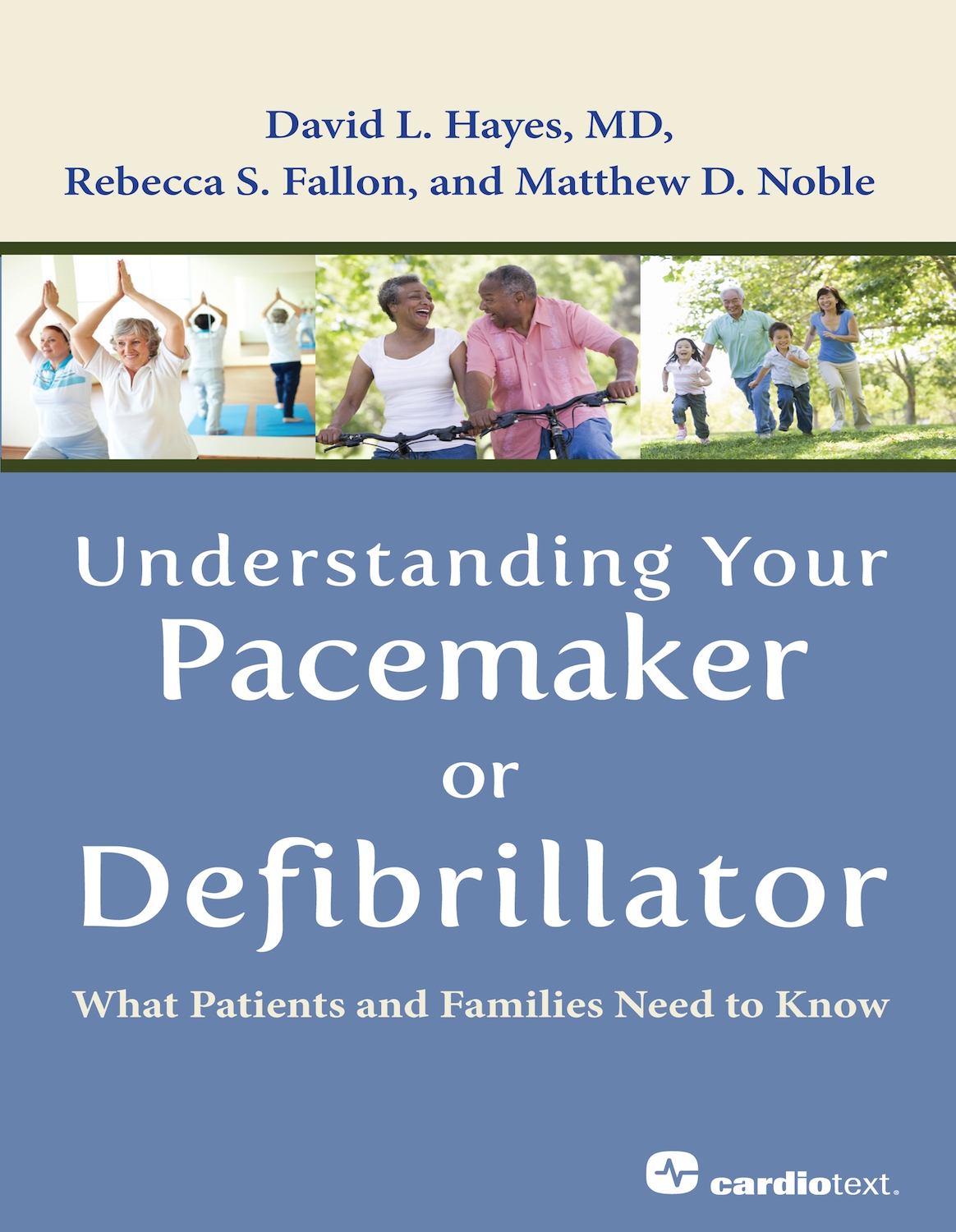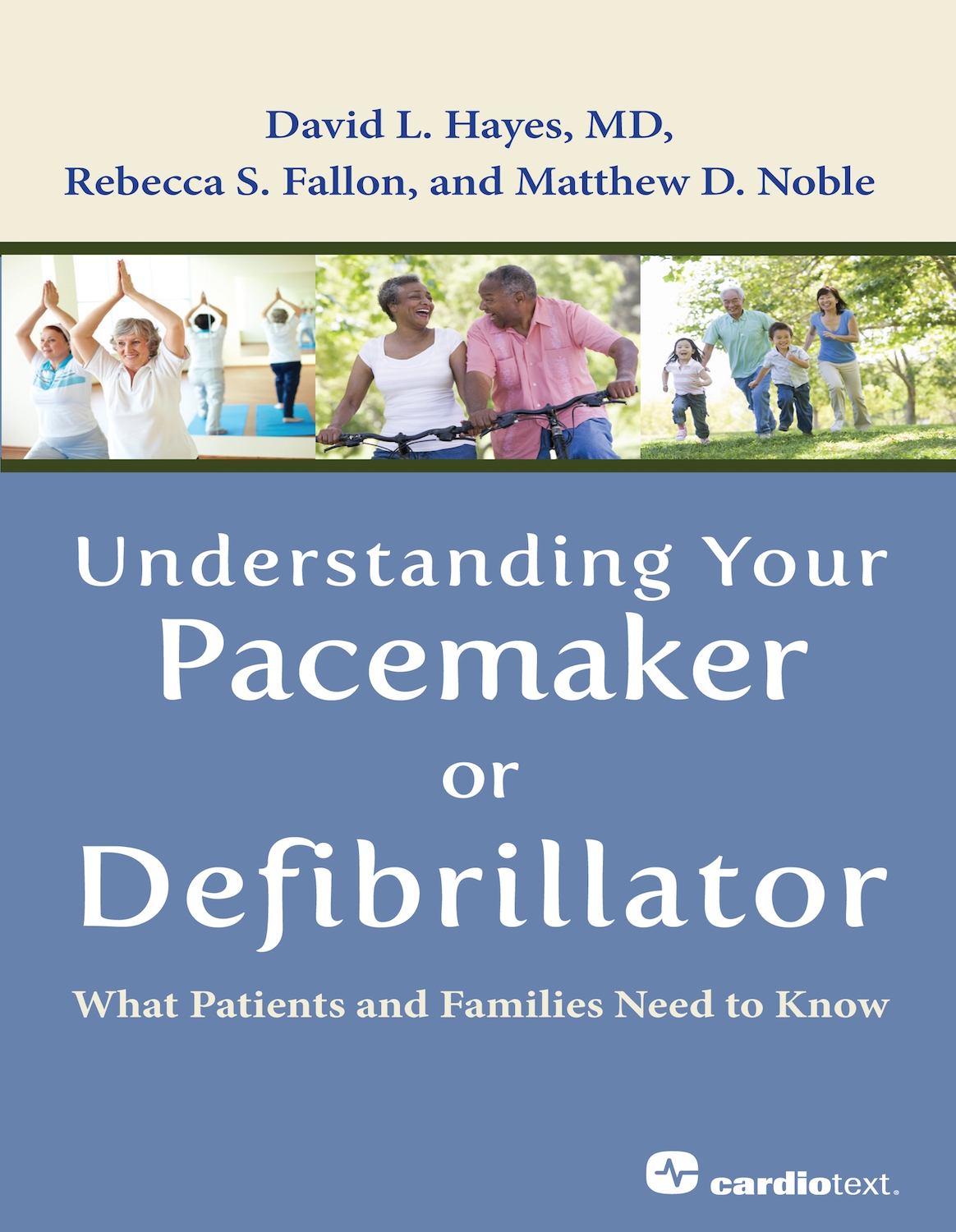 sale
Understanding Your Pacemaker or Defibrillator - Hayes 9781935395553
Understanding Your Pacemaker or Defibrillator: What Patients and Families Need to Know
by David L. Hayes, MD; Rebecca S. Fallon; and Matthew D. Noble
Product Details:
Published May 2012
ISBN: 9781935395553
Trim size: 6 x 9 inches
168 pages
Format: Paperback; eBook
Everything you need to know about a pacemaker or defibrillator
Implantable cardiac devices are life-saving tools that have been in use for decades. But when you or a loved one has been advised to get a pacemaker, implantable cardioverter-defibrillator (ICD), or cardiac resynchronization therapy (CRT) device, where do you turn for practical information about what life with your device will be like? The fact is that no single source provides patients and their families with the real-life information they need and want. Until now.
Understanding Your Pacemaker or Defibrillator: What Patients and Families Need to Know fills this void with a wealth of useful information for patients who have or require an implantable device. Written from a uniquely comprehensive perspective by three very diverse experts—an experienced cardiologist who has worked with thousands of cardiac device patients and their families, a certified cardiac device specialist who also specializes in patient psychology, and a patient living with an implanted cardiac device—this book explains everything you need to know about living with a pacemaker, ICD, or CRT device:
• Normal and abnormal heart function
• Misperceptions about implantable devices
• What to expect during and after the procedure
• Follow-up care and possible complications
• Practicalities of living with an implanted device
Using accessible, understandable language, Understanding Your Pacemaker or Defibrillator will answer your questions (even the ones you didn't know to ask!), allay your fears, and help you live a long and healthy life with your device.
Authors:
David L. Hayes, MD, FACC, FHRS
Dr. Hayes is a consultant for the Division of Cardiovascular Diseases and Professor of Medicine in the College of Medicine at the Mayo Clinic in Rochester, Minnesota, has lectured worldwide and is the author of multiple publications on cardiac pacing and defibrillation, including the widely read Cardiac Pacing and Defibrillation: A Clinical Approach, and A Case-Based Approach to Pacemakers, ICDs, and Cardiac Resynchronization.
Rebecca S. Fallon, MS
Rebecca S. Fallon, MS, is a certified cardiac device specialist focusing on customer education for a major cardiac device manufacturer. Her Master's degree is in Clinical and Health Psychology, with a focus on cardiac device patients and families.
Matthew D. Noble, BS
Matthew D. Noble, BS, is first and foremost a cardiac device patient who has written about his experiences in One Beat at a Time: Living with Sudden Cardiac Death. He is also a certified cardiac device specialist who spent more than 10 years as a technical expert for a major cardiac device manufacturer.
Table of Contents:
Chapter 1. Normal and Abnormal Heart Function
Chapter 2. Types of Devices
Chapter 3. Before Your Device Procedure
Chapter 4. Inside the Procedure Room
Chapter 5. What Next? After Your Procedure
Chapter 6. Follow-up Care
Chapter 7. Possible Complications
Chapter 8. The Shocking Truth
Chapter 9. Living with a Device
Chapter 10. Other Important Issues

Appendix 1: Patient Resources Online
Appendix 2: Understanding Abbreviations for Devices
Glossary