Simplified Interpretation of ICD Electrograms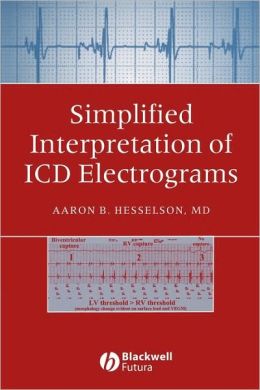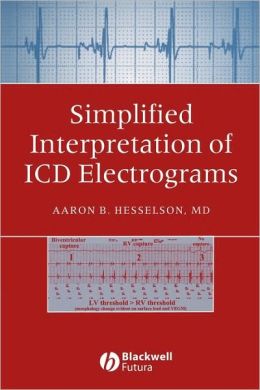 sale
Simplified Interpretation of ICD Electrograms
Editor: Aaron Hesselson
Publisher: Blackwell Futura
Published 2005-01
Paperback
ISBN: 9781405127318
List Price: $91.95
Ships in 5-10 business days. Delivery date dependent on stock levels. Please call +1(612) 925-2053 for expected delivery date
This book is written to be a companion to Dr. Hesselson's first book about pacing. It is done in a programmed teaching style and focuses on the understanding of the electrogram signal for troubleshooting ICD rhythms. It covers all aspects regarding the general function of an ICD (defibrillation electronics, arrhythmia detection/therapy), and introduces the reader to an extended summary of the commonly encountered arrhythmias in an electrogram (EGM) and ECG format. This is emphasized as the key for troubleshooting these devices lies in the ability to make thre transition from surface ECG to electrogram interpretation. Included is an extensive chapter on biventricular pacing, particularly as relates to its function in an ICD (i.e. the ability to utilize surface ECGs plus EGMs to understand biventricular pacing function).

The book ends with 50 clinical case studies designed to bring together the information taught in the text.

No one has attempted to present this material in such a teaching style, and no significant amount of material has been formally published detailing methods for troubleshooting biventricular ICD pacing systems.

The first book elicited considerable industry interest.

Table of Contents.
Preface.
Foreword.
SECTION I - ICD BASICS.
Chapter 1: What Is an ICD?.
Chapter 2: ICD System and Cardiac Anatomy.
Chapter 3: The Hardware.
The ICD Generator.
The ICD Leads.
The ICD Programmer.
Chapter 4: ICD Electronics.
Defibrillation Waveforms.
Defibrillation Polarity and Shock Configuration.
Defibrillation Threshold (DFT).
Chapter 5: Sensing.
Chapter 6: Detection.
Chapter 7: The Tachycardias.
Chapter 8: The Therapies.
Chapter 9: ICD Pacing.
Basic Pacing.
Pacing for Congestive Heart Failure.
Chapter 10: Unusual ICD Situations and Alternate Applications.
SECTION II - CASE STUDIES.
Chapter 11: Case Studies - Part A.
Chapter 12: Case Studies - Part B.
SECTION III: ANSWERS.
Answers.
Index.